Rhino 7
Rhinoceros 7.0
This new version brings many new opportunities as a new release of Rhino is always significant.
All information about Rhino 7 is to be found on the website of the Rhino developers, McNeel & Associates.
The 'look and feel' of Rhino is practically the same
All plugins should continue to work as the 'software development kit' has remained the same
It is also possible to downgrade your Rhino 7 license (as long as necessary) for free to Rhino 6 or Rhino 5.Sometimes this is important for larger organizations or when specific plugins or scripts not yet work in Rhino 7.
When licenses are managed in the ZOO, it has to be Upgraded for free to 'Zoo 7'

Install on the same server as your current LAN Zoo.
Your licenses will automatically be moved to Zoo 7.
Users running Rhino at the time of installation will not be affected.
The installation takes about 15 seconds
SubD modelling
Especially the modeling of organic shapes is fantastic with the new 'Sub Division Modeling' workflow. Many Rhino users don't need SubD straight away as most people model straightforward shapes. However when organic shapes have to be created, SubD offers many advantages and is much faster. Organic shapes are found in free-form architecture, industrial design, footwear design, jewelry design and automotive. In the marine industry, SubD is interesting for several types of vessel hulls and small yachts that are manufactured woth a mold.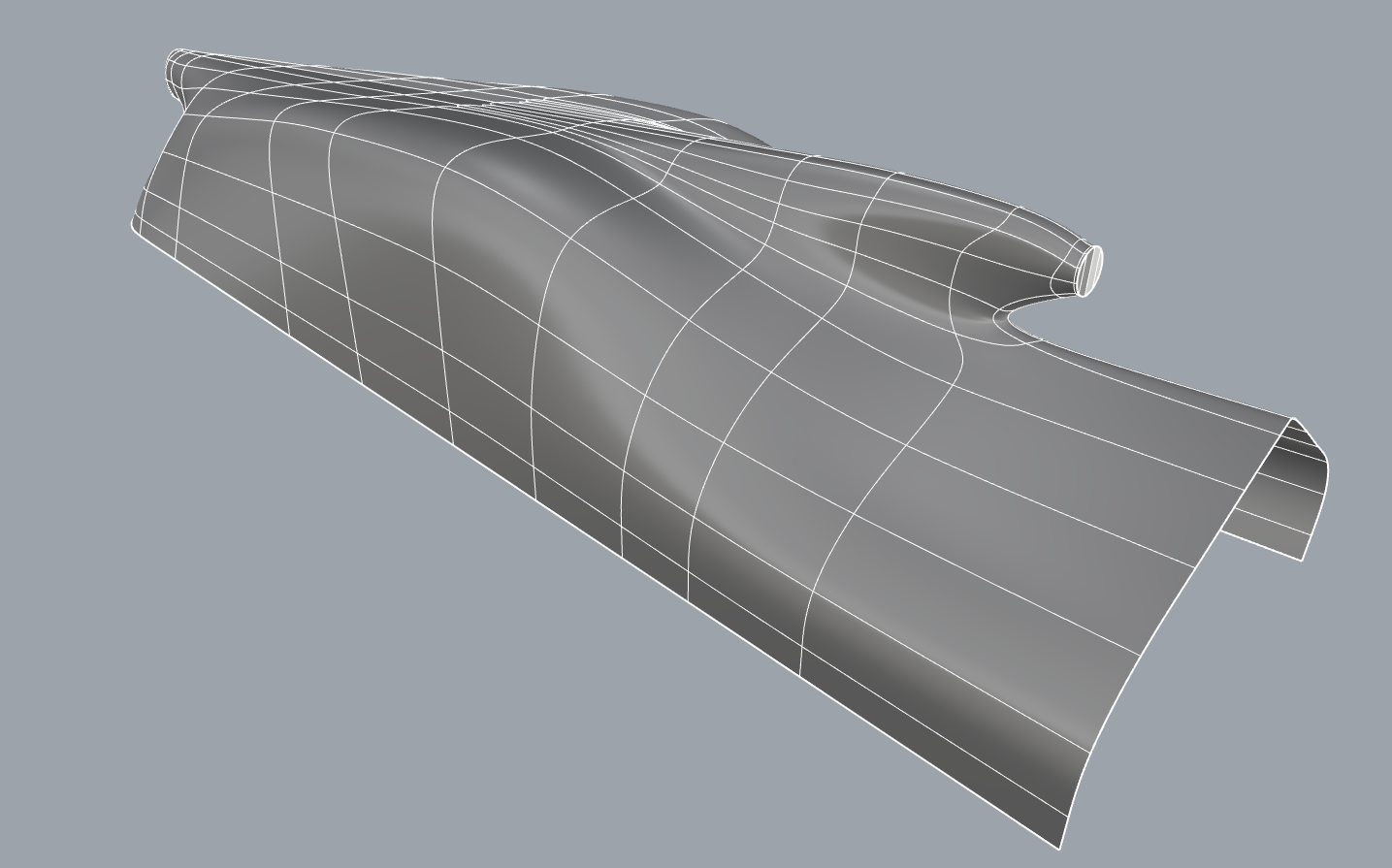 Rhino SubD Vessel Hull modeled by RhinoCentre
At RhinoCentre we worked a lot with the T-Splines SubD plugin until Rhino 5 and now this technology is available in standard Rhino 7.
Rhino.Inside.Revit
For architects this is a unique opportunity to integrate the design freedom and flexibility of Rhino and Grasshopper directly in Revit. The whole process from sketch design to detail design can be much more integrated now.
All details about Rhino.Inside.Revit
QuadRemesh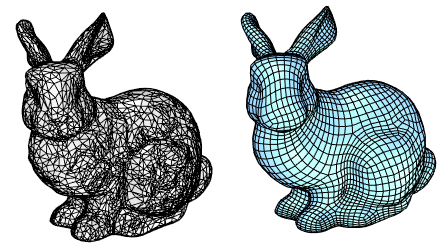 Most Meshes are made of triangle panels, however many applications demand for rectangular shaped panels. Rhino 7 is able to generate high quality 'quad meshes' which can be appplied for visualizations, CFD and FEA export, but also for 'reverse engineering'. For example, when a laser scan mesh is available of an object from which a high-quality 3D model needs to be edited, the combination of QuadRemesh and Rhino's new SubD functionality is very powerful to achieve this accurate 3D model.
Presentation
Rhino's built in render engine and render tools have become very mature. Designers are able now to use only Rhino for beautiful presentations. Realistic render plugins are less needed now. As rendering with a realistic high end render plugin is very specialistic, this is often done by a specialist inhouse or even contracted to another company. This means that a designer with only Rhino is less dependant of 'high end render plugins' and/or specialisten.
Rhino Refined
Hundreds of bugs have been fixed and quite often new functionality and new commands have been added to improve workflows in Rhino. As Rhino is also used a lot in the manufacturing industry, some features are very useful over there.
Some of the new features are:
Rhino Display
Display speed determines how fast you can rotate the 'perspective view' and in all viewports can zoom and pan. This counts for wireframe-, shaded- and rendered display. Display speed is also very important for drawing layouts with many details. Rhino 7 offers some big improvements which makes Rhino even faster.
All details about Rhino Display
Documentation
Nevertheless, drawings of a 3D model often have to be made. Rhino 7 offers a number of new 'features' for this.
Grasshopper
Visual programming with Grasshopper is used by more and more Rhino users as it makes 3D modeling parametric.
Some new features are:
Development Platform
Rhinoceros has always been a very strong development platform and there is still a big focus on that.
And More
Find here a list with all new commands and command options in Rhino 7.